Nicki Minaj has great event celebrations each year. This year she launched his Queen album. Her best hip-hop video of "Chun Li" won the award for the best video on MTV Video Music Award.
She serves the best fashion season throughout the year. Replicate her on the Halloween event is a very good idea. You have a lot of choices for being a shining star Nicki Minaj on the Eve.
Met Gala Nicki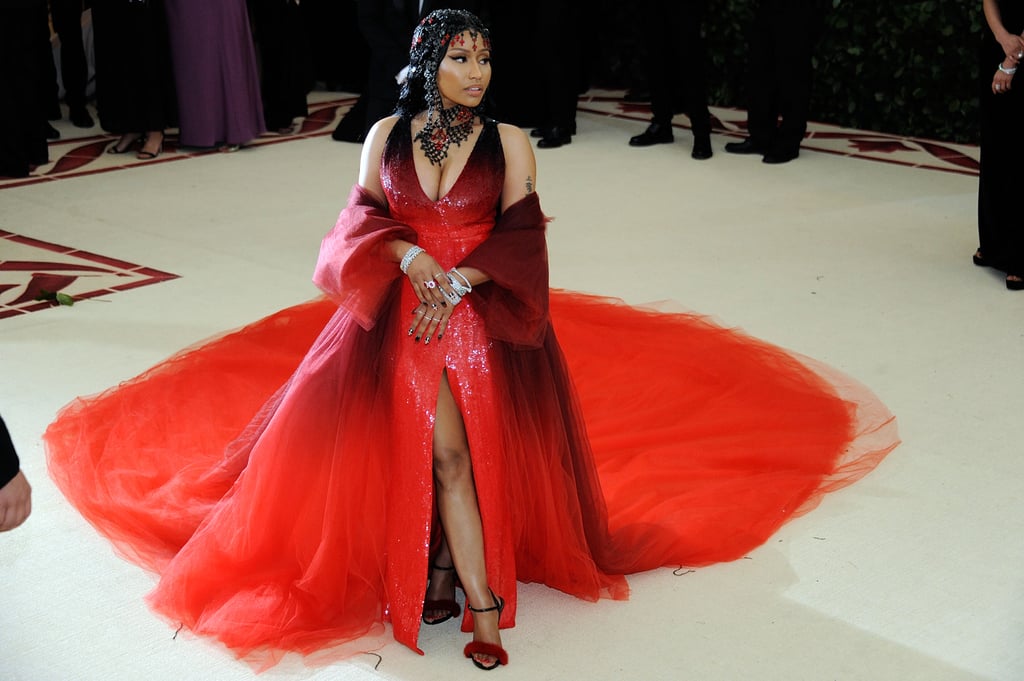 Graceful look, eye-catching dress like sexy Halloween costume. All you need is a red fairy frock with heavy jewelry.
Cheetah Nicki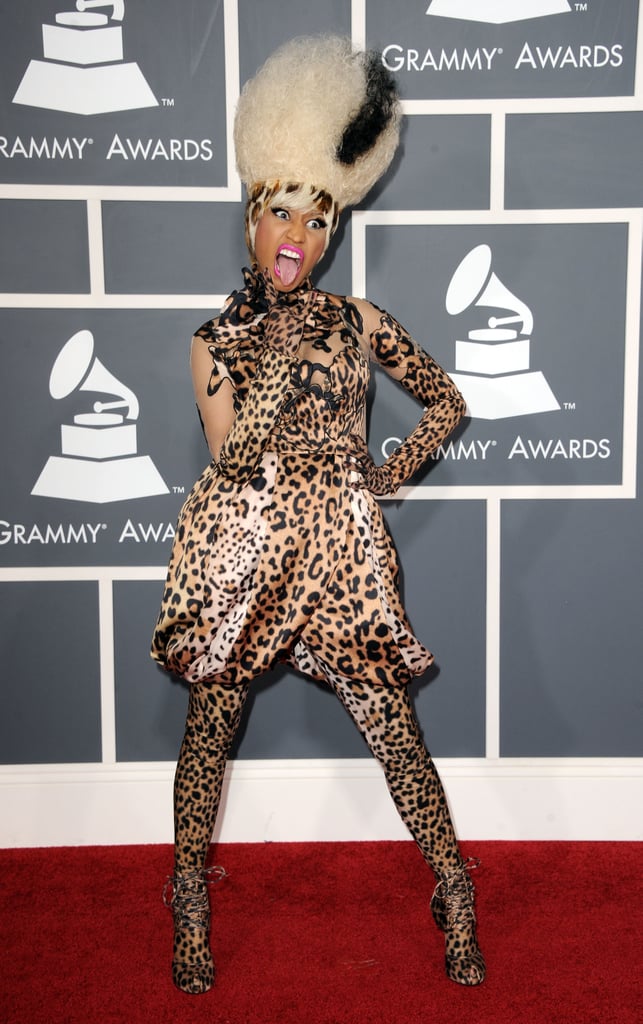 Wear a dress like the pop star Nicki Minaj with tiger printed dress with high heels.
Puppet Nicki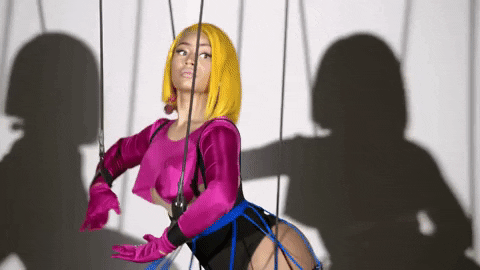 Halloween is a festival to replicate the evil and shining star. This puppet costume requires a short skirt and a colorful top. Bright yellow hair color adds more shine to the dress.
Pretty in Pink Nicki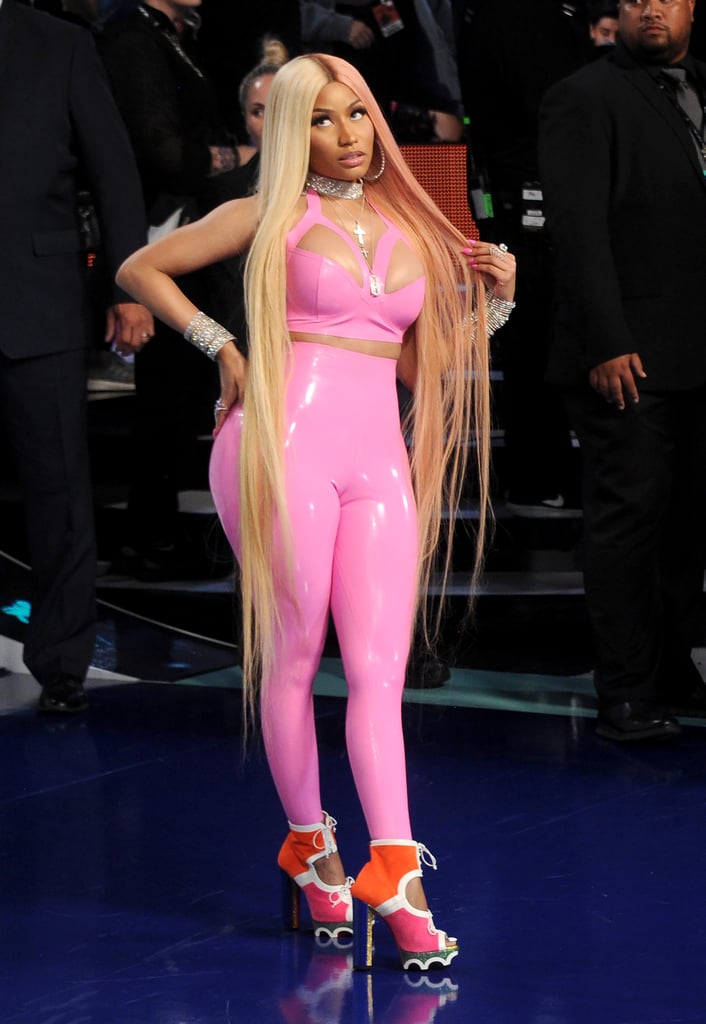 Halloween is not all about to wear just horrible and terrifying. Try this pretty pink costume to have some beauty at the party.
Starship Nicki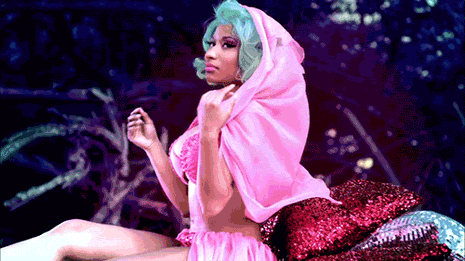 You need a pink flare with some hot top dress with blue color hair wig. It is most suitable for the Halloween event.
Chun Li Nicki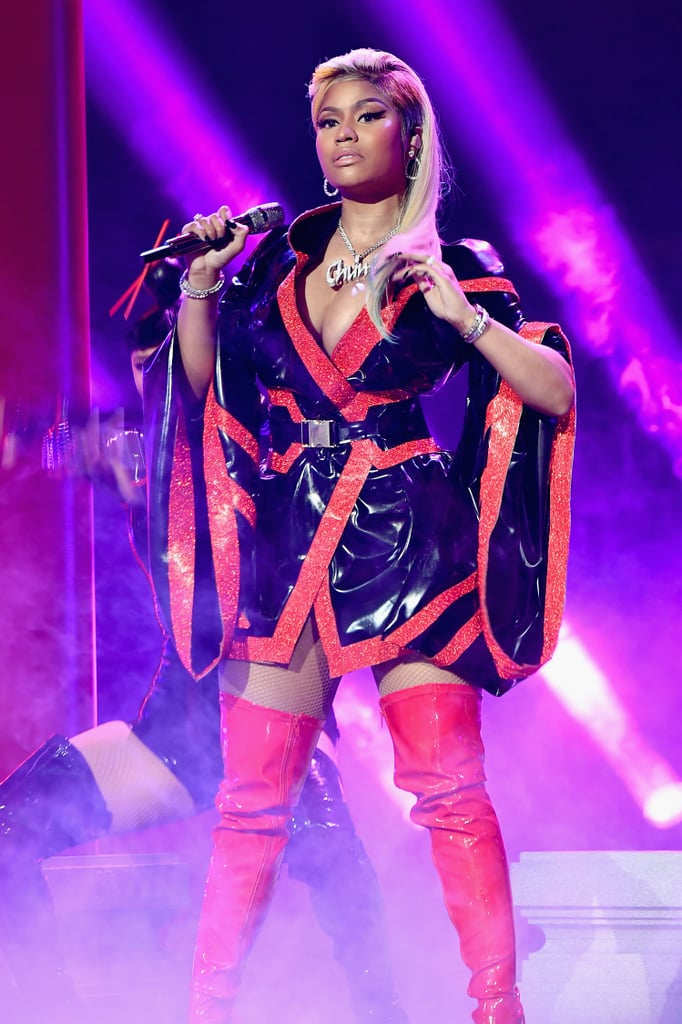 Her Chun Li album gets an award on MTV video award show. So, this one is perfect enough to have some worthy comments.
American Music Award Nicki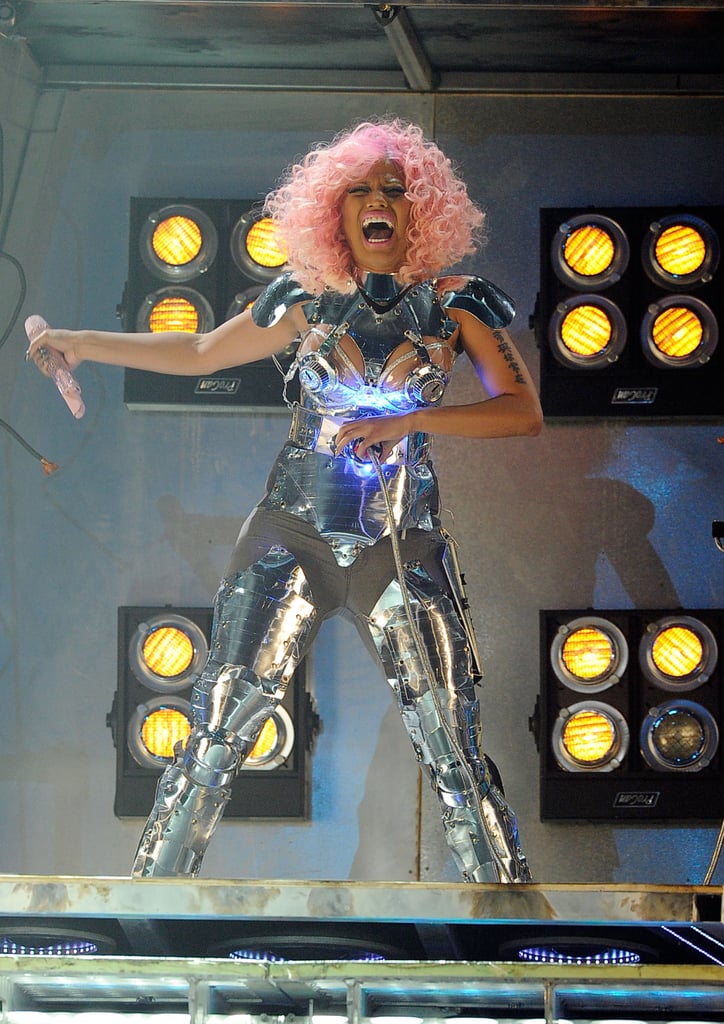 Perfect look for the music lover to celebrate the party night. Get shiny silver pent with a shiny shirt and if you hold a mike in your hand then it will be more remarkable.
Pound the Alarm Nicki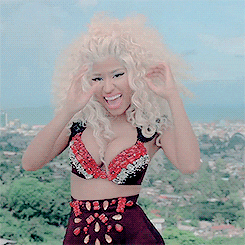 More sexy look and blushing dress to have a hip-hop costume at the night.
Princess Nicki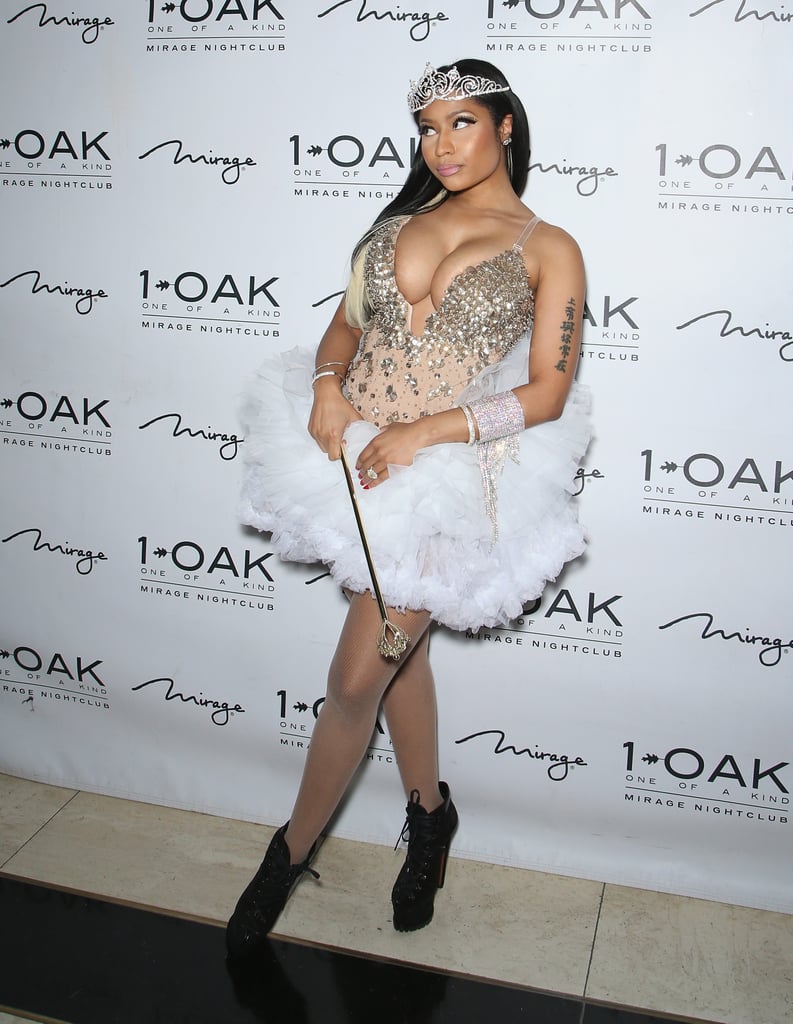 Princess Nicki is the most beautiful and fluffy look to manage the night party this year. You need a white flowery skirt and a top to bloom the Halloween.
Victoria's Secret Fashion Show Nicki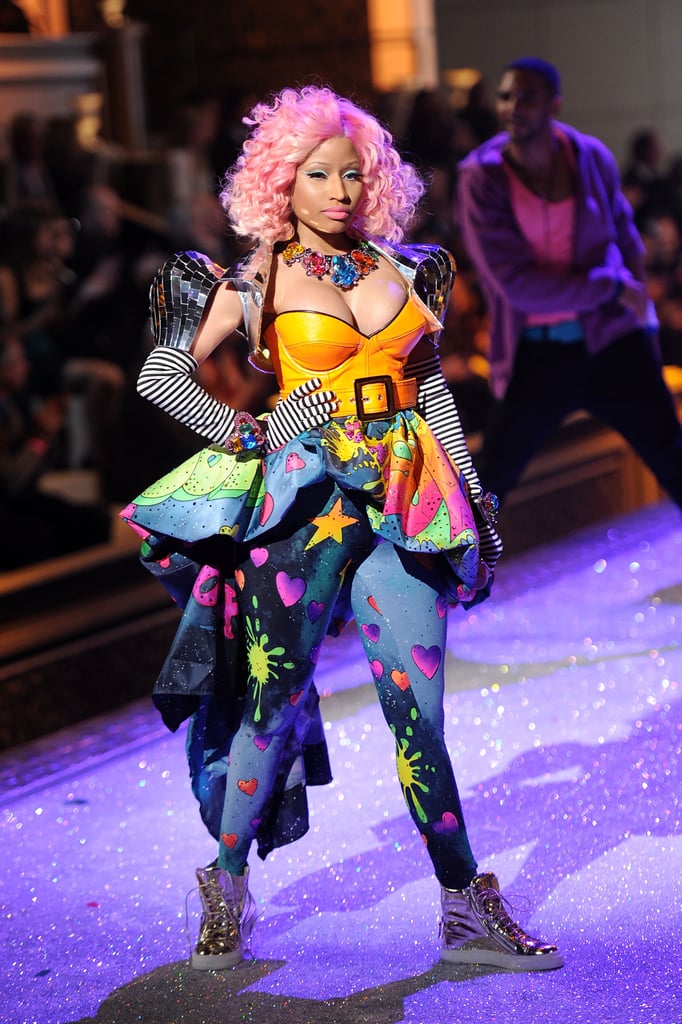 Colorful costume of this secret fashion show is a good idea to make a multicolor costume for Halloween.
Referee Nicki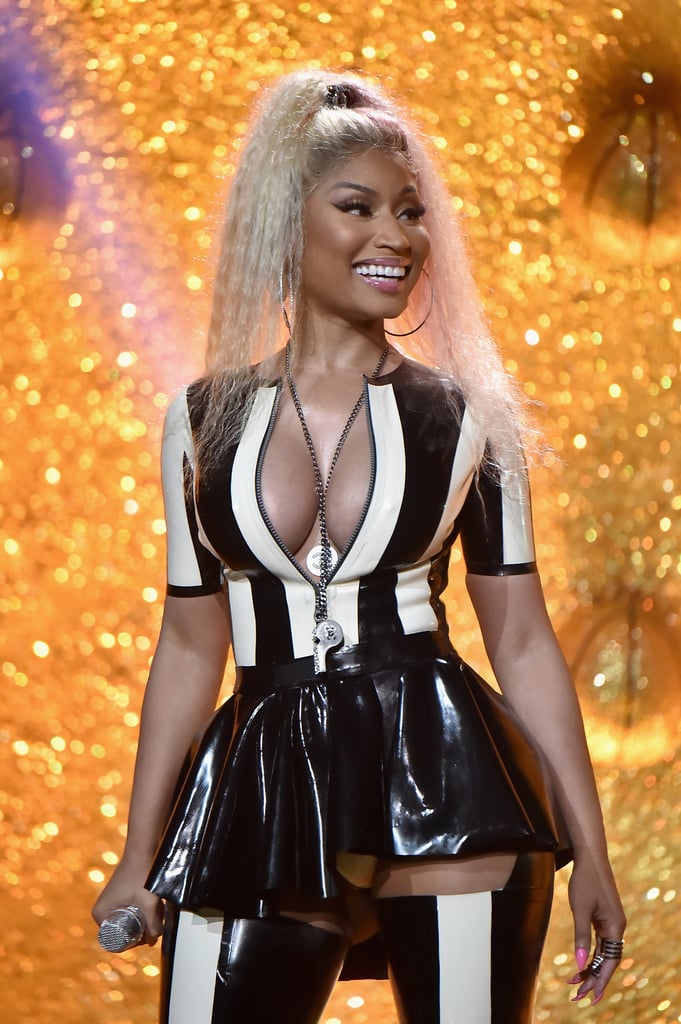 All you need is a striped dress and white curly hair looks awesome to make celebrations.
Grammys Nicki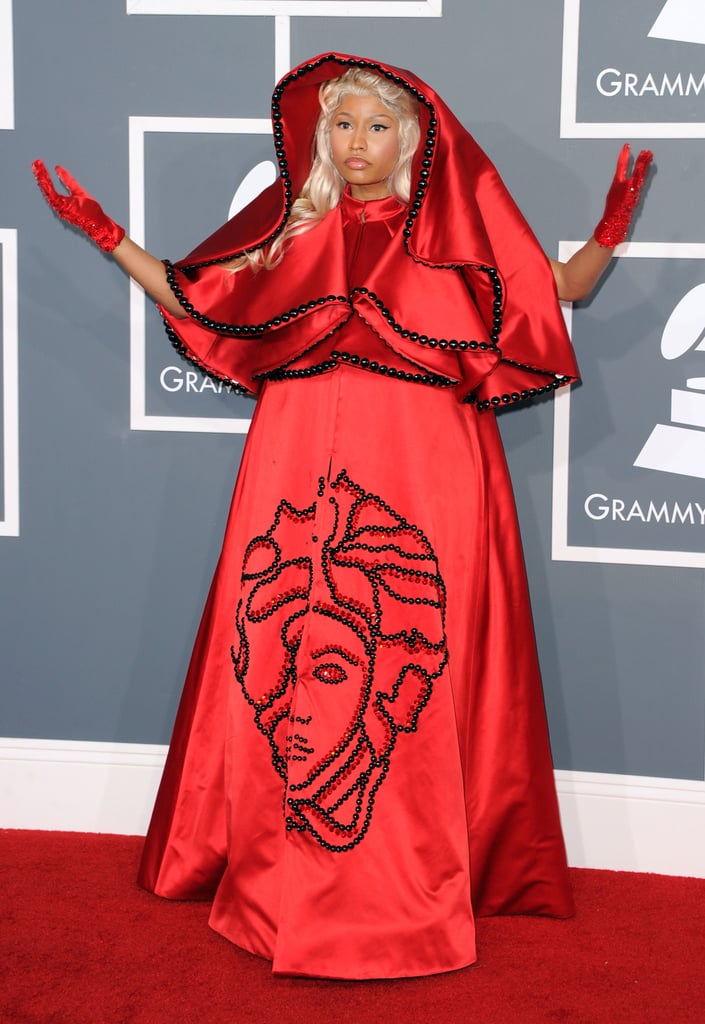 The red color is an all-time favorite color. It needs a long red gown with a head cape and black edging.