Marvel has released the first look on Tuesday of Brie Larson as Carol Danvers in Captain Marvel trailer.
You can feel the excitement, drama, thrill, duzz duzz, boom boom in the background of one minute and fifty six seconds long trailer. Why should not we full, this is what we can expect from Marvel Studio.
The exciting trailer of one of the upcoming Hollywood movies is breaking the internet. Fans have created a high ranked hashtag on Twitter #CaptainMarvel. They are happy to see the look of their favorite star Brie Larson in a leather superhero costume and a scowl, space helmet, aviator suit and lot of powers.
She also looks stunning in black goggles and flight suit. Twitter users are sharing Captain America's pictures to compare her look as 'American super-hero couple.' This is why Marvel Cinematic Universe thought to introduce Brie Larson as super-hero in the first solo, female-led movie.
Marvel lovers have started to search the queries right now that when will Captain Marvel be release and what are Captain Marvel powers in the upcoming movie. 28-year-old Academy Award winner for Best Actress also posted her excitement on social media website.
"Look Mom, I'm a superhero," she wrote on her official Twitter page with a photo from trailer.
The trailer of this upcoming Hollywood movie 2019 starts with a exciting music and shows Brie Larson as super-hero Carol Danvers, a.k.a. Captain Marvel falling and crashing on a Blockbuster Video store.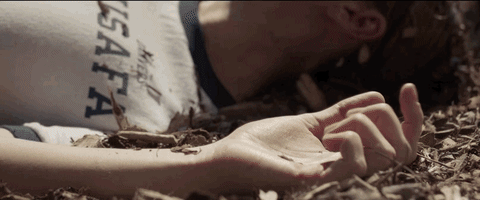 An unknown villain can be seen in the trailer. Wearing red-and-blue uniform with fingerless gloves, a villain is waiting for Carol.
We'll have to wait till March 2019, unfortunately, to watch the Carol powers during fights between Skrulls and the Kree. We can also imagine a new villain which can be seen in red-and-blue uniform.
Upcoming March will also reveal the real reason that why Captain Marvel is punching an old lady on a bus because its again the royalty and dignity of a super-hero. Till then, we can enjoy the excitement of fan-favorite super-hero that she is punching her because she will be Skrull team member.
Giphy Credit: Marvel Studio Giphy